Join us for the 11

th

 Annual

 

Huntington Beach Turkey Wobble
Location:
Huntington Beach
Entrance to the event is at the intersection of Pacific Coast Highway and Beach Boulavard
(map)
Did you decide not to run this year?
About the 11

th

 Annual Huntington Beach Turkey Wobble
Benefit and Goal:
Many families share what they are thankful for during their turkey dinner, but being thankful for clean water almost never crosses our minds. It freely flows from our sinks, showers, and sprinklers. We don't have to walk miles to gather contaminated water that will make our families sick. But this is the reality for more than one in 10 people around the world.
That's why for the past nine years, the Huntington Beach Turkey Wobble has been helping provide clean water to those in need. This event has raised enough money to drill 52 wells and provide clean water for over 35,000 people in developing countries including Haiti, Uganda, India, Guatemala, Honduras, and the Philippines. Each well gives clean, fresh water to hundreds of people. That means we have changed thousands of lives!
Will you join us this year? You can be the drop that makes the difference in a person's life.
Your participation means boys and girls can go to school and get an education instead of walking long distances to collect dirty water. And parents will no longer have to bury their children because of waterborne diseases that go untreated. Your involvement grants people hope and a future and gives families the potential to rise out of poverty — all because of clean water.
Entry Fees:
Register now to reserve your spot … and invite a friend, too! Our goal is to have more runners — and provide more people with clean water — in 2022 than ever before.
Ages 12 and under
$20 — Online prior to event
$20 — Day of event registration for ages 12 and under
Ages 13 and up
$25 — Online registration (early bird price ends Oct. 16)

$30 — Online registration (through Oct. 31)

$35 — 

Online registration (Nov. 1-19)

$40 — Online or at event (

Nov. 20-event day)

FREE — Register to volunteer at the event
Frequently Asked Questions:
What do I need to do when I arrive?
Once you arrive, head to the check-in tent where you will receive your event T-shirt and race bib.
Can I bring a stroller?
Yes, families with strollers are welcome. We do ask that you start at the back of the pack for everyone's safety.
What if I want to participate in the event but don't want to run or walk?
You can still be part of the Huntington Beach Turkey Wobble by becoming an event volunteer. Sign up by clicking the Register Now button.
Where should I park?
Parking is available in the lot next to the start/finish area as well as on the street.
What happens if it rains?
The Huntington Beach Turkey Wobble will happen rain or shine.
Event Times:
5K/10K – 7 a.m.
5K/10K – 7:20 a.m.
5K/10K – 7:40 a.m.
5K/10K – 8 a.m.
5K/10K – 8:20 a.m.
5K/10K – 8:40 a.m.
Kids run – 8:40 a.m.
5K/10K – 9 a.m.
5K/10K – 9:20 a.m.
Contact Us:
Did you decide not to run this year?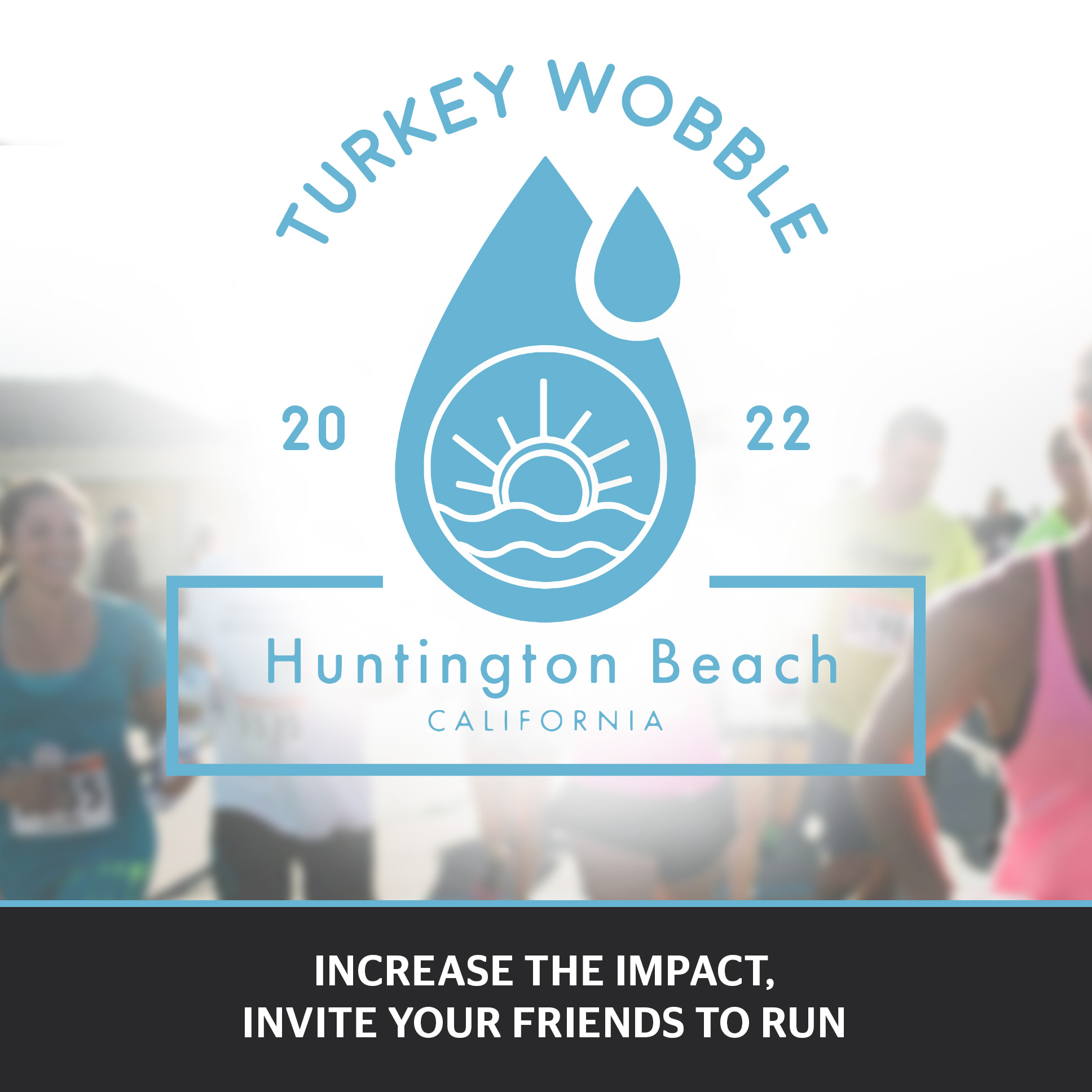 WAYLAN WINE CO
SAARLOOS AND SONS
RESOURCE BUILDING MATERIALS
ROCKVIEW FAMILY FARMS MILK
WOLF
WEST COAST SAND AND GRAVEL
CLEARBROOK FARMS
VALLEY CHRISTIAN SCHOOLS
BATTERY SYSTEMS
CLASSIC GRAPHICS SHIRTS
Sign up for the 2022 Huntington Beach Turkey Wobble today!